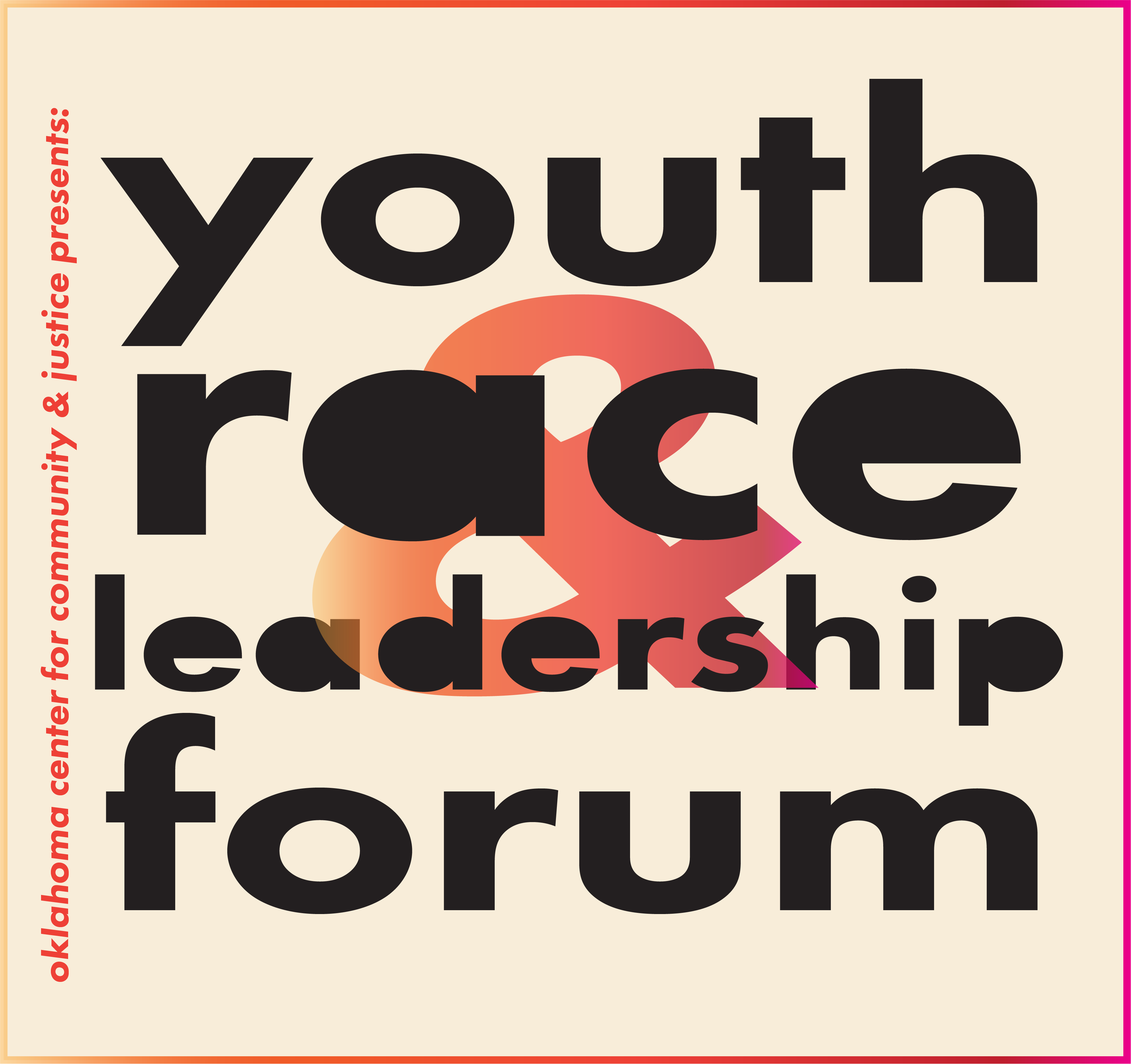 We are excited to formally announce our newest program in collaboration with the 1921 Race Massacre Commission, the Youth Race and Leadership Forum.
This program will engage high school students in conversations about race relations in the United States, focusing on Tulsa. Using techniques that have proven success from OCCJ's flagship program, Anytown Leadership Institute, participants will discuss race, the legacy of Blackness in our community, and their power to advocate for change.
"As we prepare for the centennial of Tulsa's 1921 Race Massacre it could not be more important to equip the future leaders of our city with the necessary tools to understand and engage in meaningful conversations about race," Moises Echeverria, President and CEO, said. "There couldn't be a better time or a better place to empower these youth to create the change we need in our community."
With the guidance of skilled facilitators and staff, students will create a space for respectful and safe conversations about their experiences with race and ethnicity.
"We've been given the opportunity to help students navigate the complexities of race," Avery Marshall, Director of Programs, said. "Too often, we shy away from these conversations. When we do, we unintentionally convey that race, ethnicity, and institutional oppression are taboo subjects. I'm excited that OCCJ can help shine the light of truth."
Participants will also create action plans to implement in their schools and communities. The action plans involve buy-in from their peers from their schools, congregations, and community. Those who complete their action plans are eligible to receive a cash gift for completing their projects.
Students in the 10th and 11th grade are invited to apply for the forum which takes place virtually. Dates for the forum are Sept. 25, 26 and Oct. 3. The deadline to apply is Sept. 4 and applications are available here.