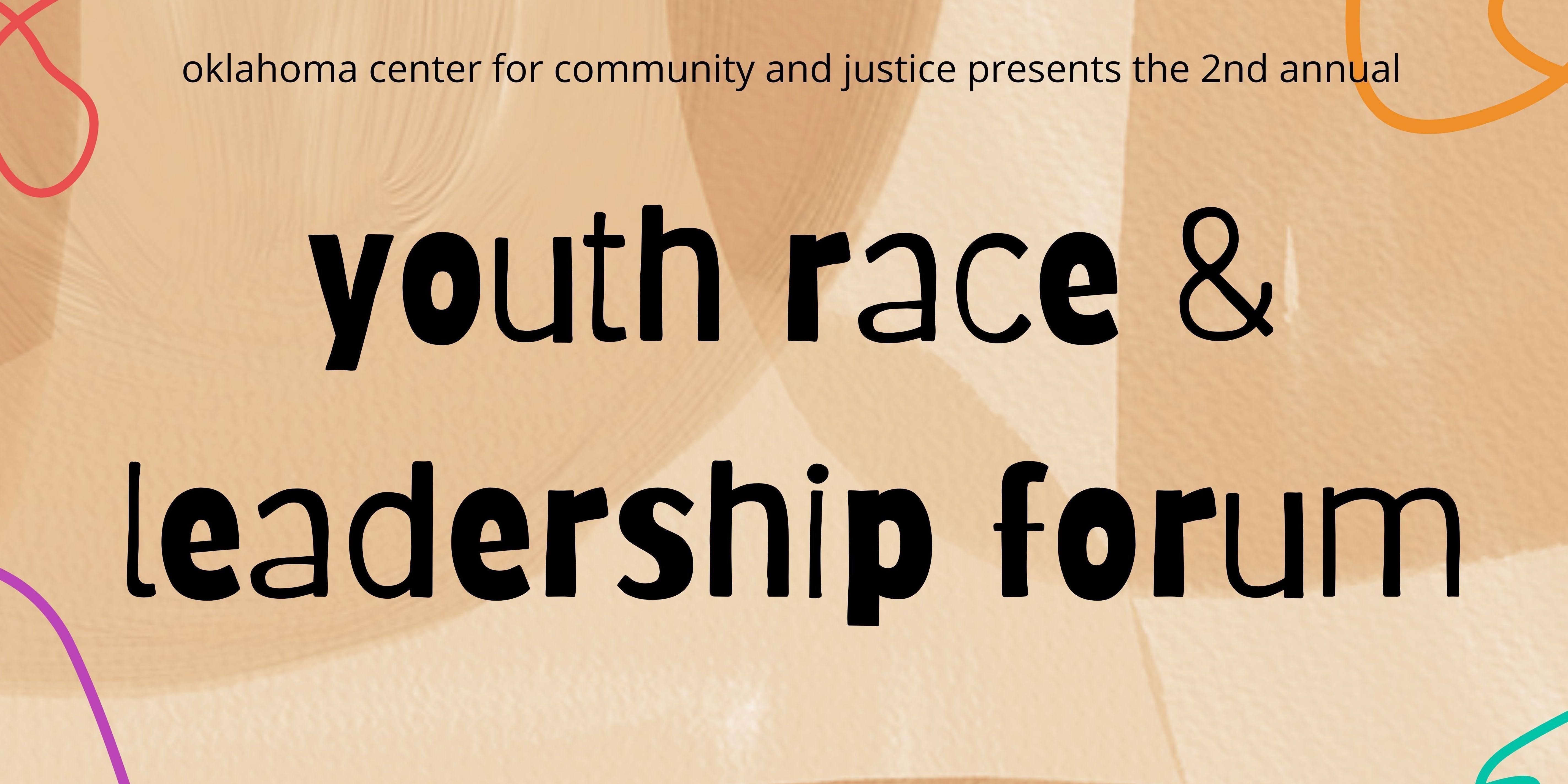 The Oklahoma Center for Community and Justice is proud to announce our newest program in collaboration with Greenwood Rising: the Youth Race and Leadership Forum (YRLF). 
The fall 2021 YRLF was held on the following days: 
Friday, November 5: 5pm - 7pm
Saturday, November 6: 9am - 5pm
Saturday, November 13: 9am - 5pm
Throughout the centennial year of Tulsa's most tragic racial event, we recognized the importance of creating a space where young people can come together and have meaningful conversations about race relations in the United States, the legacy of Blackness in our community, and the power within students to advocate for change for themselves and those around them.
We will use techniques that have proven success from Anytown Leadership Institute in creating a youth-led discussion space where students are able to safely and respectfully have conversations about their experiences with race and ethnicity. The Youth Race and Leadership Forum will take place over three days with a follow-up project that is completed after the forum.
Goal
It is our goal that students will gain an increased knowledge of the 1921 Race Massacre and an understanding of their own identities as well as the ways in which their identities influence their interactions with others. Students will also create a plan of action to take back to their schools and communities. Those who successfully complete their project will receive a $200 stipend.
Registration
Registration for this year's program is now closed. Please contact Cara Golden at cgolden@occjok.org to be placed on the waiting list for our 2022 forum!
Also follow us on Instagram and Facebook or sign up for our newsletter for regular updates on all our prorgams!