Anytown Leadership Institute promotes self-confidence, leadership, and inclusion in a diverse atmosphere; the program is often described as a "life-changing" opportunity by delegates who attend. Youth ages 14-18 from across the state are eligible to participate and encouraged to apply to this award-winning, human relations program. APPLY BELOW!
---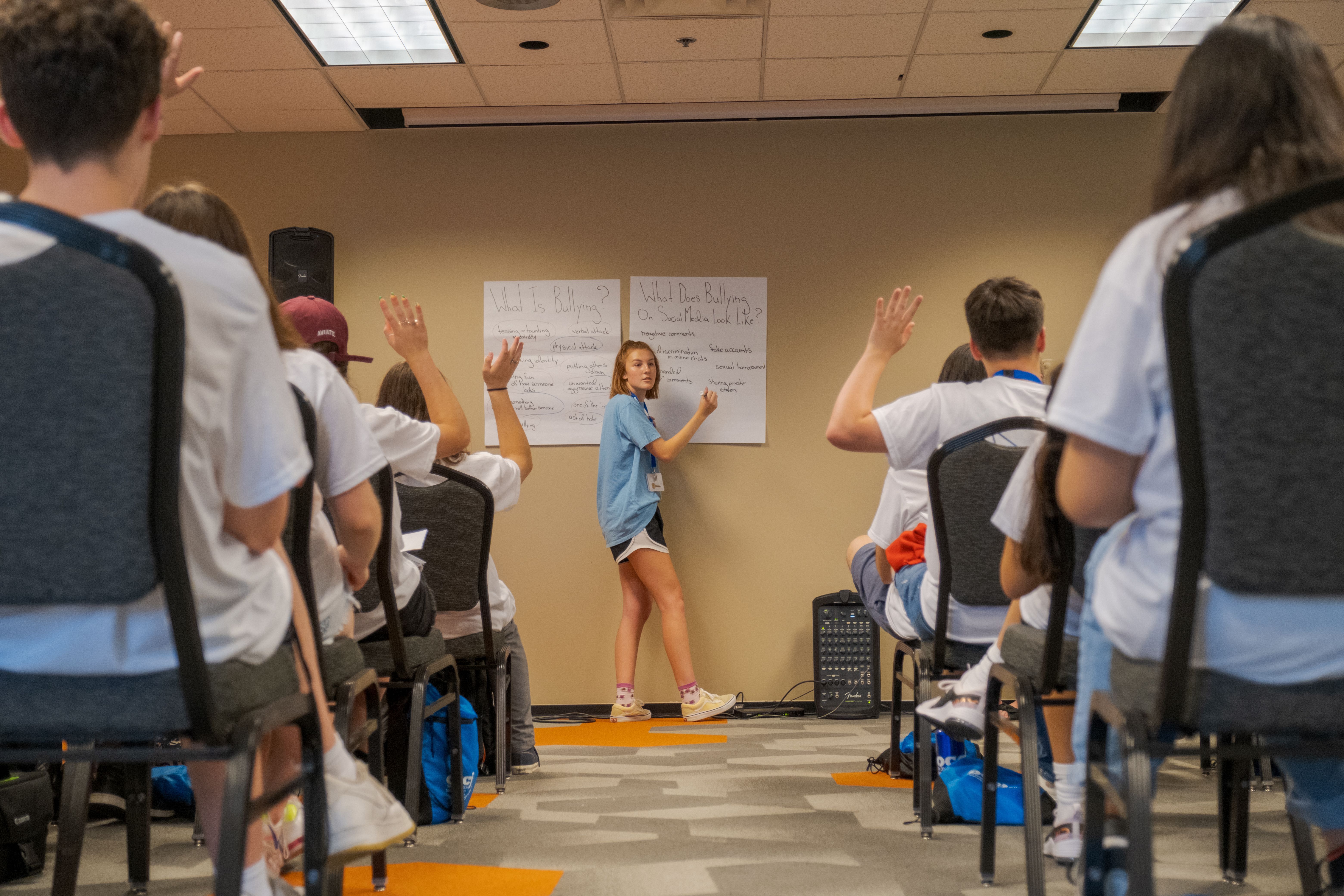 Application & Selection Process:
Submit the application below and ONE letter of recommendation by May 12, 2023* 
A committee will review all applications and select 50-60 applicants to participate
Applicants will be notified of selections on a rolling basis beginning April 1, 2023
If applicant is not in receipt of a scholarship**, payment for the total cost of the program ($450) must be received by Sunday, July 16, 2023 
*In addition to completing the application, all applicants must submit a letter of recommendation written by an adult who supervises a leadership activity the applicant is involved in. The recommendation letter should indicate why the applicant should be accepted to Anytown Leadership Institute and must be uploaded to the application. Please note that the application can be saved and completed at the applicant's own pace. To do this, please scroll to the very bottom of the embedded form, click "SAVE" and follow the pop-up instructions.  
**OCCJ would like to support all youth considering our program and do not want cost to be a barrier to anyone's participation. Full and partial scholarship assistance is available. If interested in receiving a scholarship, please complete that section in the application below. 
---