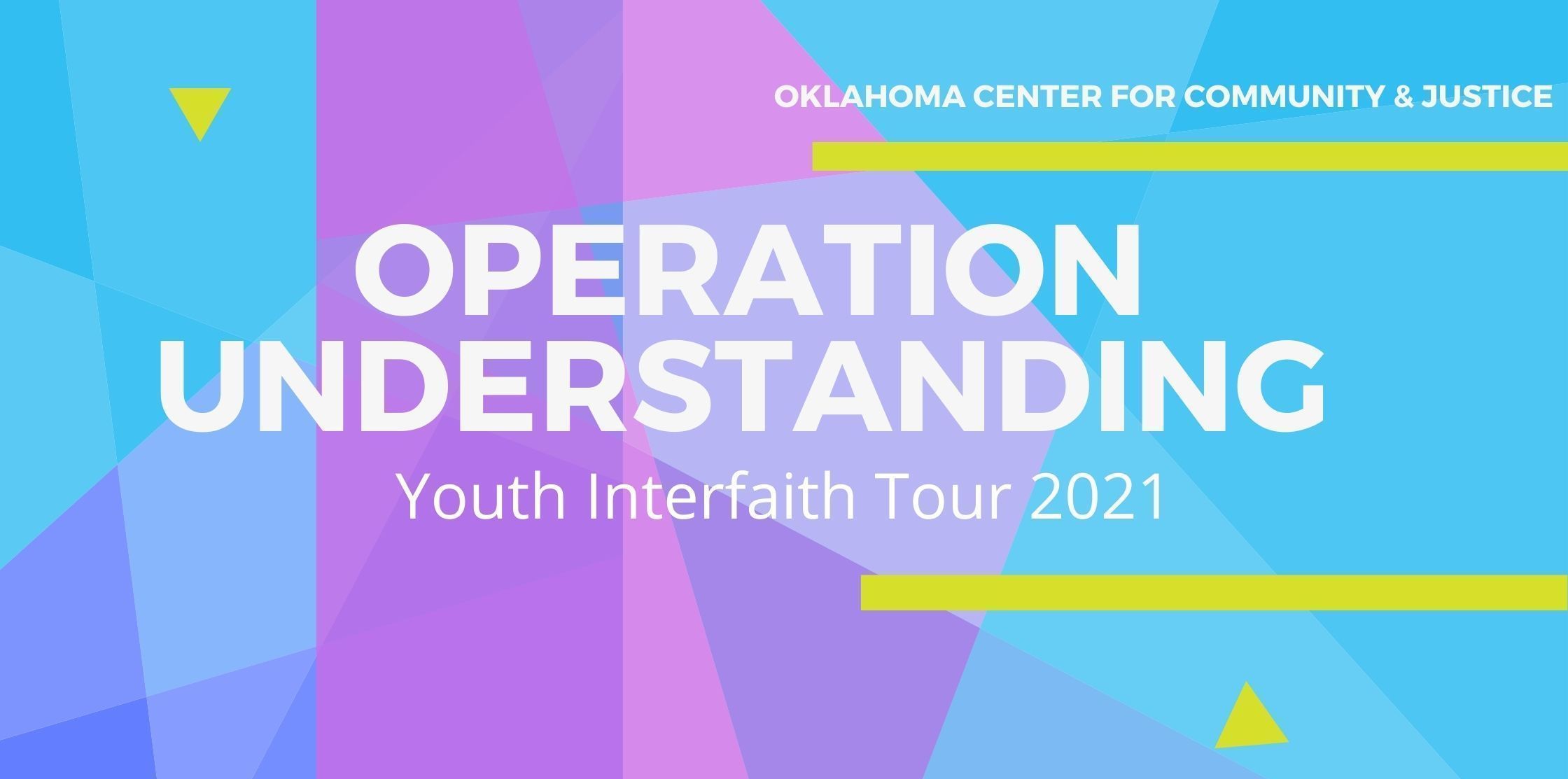 38th Annual Interfaith Tour
OCCJ presents the "Operation Understanding" Youth Tour - an opportunity for individuals of middle and high school ages to learn about different faith communities in Tulsa:
Our 2021 Tour was held on December 12, 2021 from 1:00 - 4:30pm. We visited the following faith centers:
Congregation B'nai Emunah
St. Paul's United Methodist Church
Masjid Al-Salam
As tour participants visit the houses of worship, clergy and congregants will speak with participants and answer questions. The goal of this experience is to help attendees understand and respect differences in religion. Those attending the tour are not expected to participate in any worship but are asked to respectfully observe.
Will COVID-19 affect Operation Understanding 2021?
We are committed to the safety of our students, volunteers and staff and will follow CDC guidelines concerning in-person, group gatherings as we make decisions regarding the Interfaith Tour. We currently plan to have the tour in-person, but realize this may not be possible. If not, we will have an alternate virtual program available.
For the safety of our participants, partner congregations and staff, all participants in this year's Interfaith Tour are required to have been fully vaccinated against COVID-19 prior to the tour date and to wear masks throughout the duration of the tour.