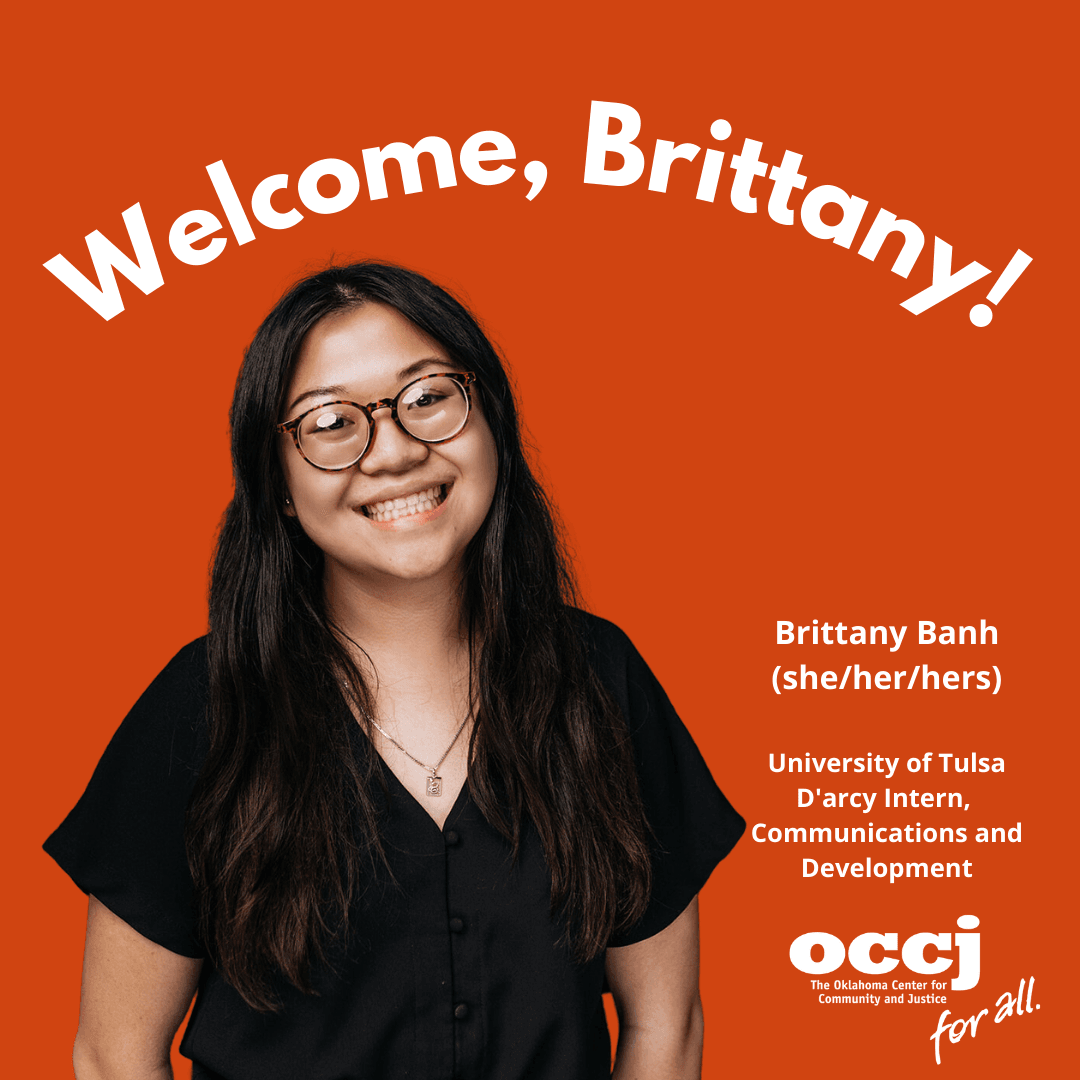 Join us in welcoming Brittany Banh to the OCCJ team!
Brittany has recently started at The Oklahoma Center for Community and Justice as the Development and Communications Intern through the University of Tulsa's Kendall College of Arts and Sciences D'Arcy Fellows Program.
Brittany Banh is a first-generation college student at the University of Tulsa. She is pursuing her degree in psychology and women's and gender studies with a minor in early childhood interventions. In the fall, she is going to be a senior. Brittany is planning to continue her education by applying to graduate programs in clinical psychology. In the future, she hopes to become a clinical psychologist. Brittany is an active student leader at TU, serving as the President of the Student Alliance for Violence Education (SAVE), a peer mentor, an undergraduate research assistant in the Perinatal Psychobiology Lab, and the President of Psi Chi.
SAVE is a student organization at TU that aims to promote anti-violence through educational programming that raises awareness of sexual violence. Throughout Brittany's time at SAVE, she has planned educational programming about healthy relationships, the impact of gender roles, Title IX, and sexual health. As an ongoing part of her role in SAVE, she aims to increase the audience of SAVE by creating inclusive programming to serve a diverse range of the community. As a peer mentor, she is also able to lead training for first-year students on topics such as bystander intervention and consent. Brittany is passionate about incorporating inclusion into social justice advocacy.
This is Brittany's second summer working in the non-profit sector, and she is excited to work with OCCJ in further developing her organizational skills. Along with that, she is looking forward to learning about more ways to promote inclusivity within advocacy.