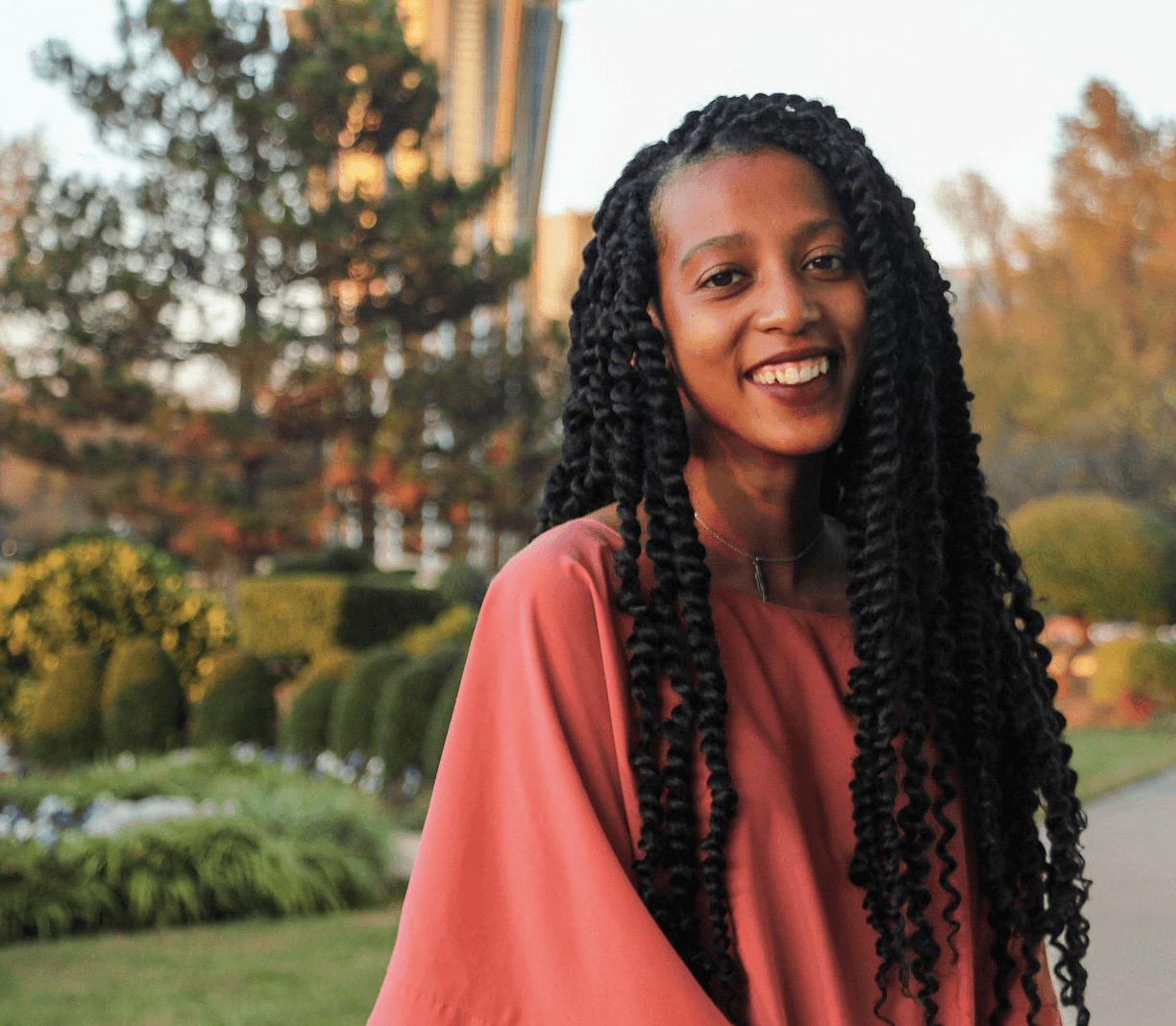 Victoria Dangtoumda is OCCJ's Program Intern this semester, and we are pleased to have her on the team. She assists Cara Golden and Aria Sanders with all things adult and youth programming.
Victoria is a super star! She currently is a student at the Oral Roberts University working on her double degree in International Relations and Political Science with minors in French and pre-law. This year, she is a senior and is looking forward to graduating and going to law school, where she plans to study to be an international human rights attorney. The career of her choice is to work with NPADA program (the new partnership for Africa's development) and as an international human rights attorney. Currently, at ORU, she serves as part of the leadership team for Oral Roberts University Model United Nations. She served as part of leadership for the College of the canyons Model United Nations team.  She has also competed in various National MUN competitions, including the Nation's most prominent college MUN competition Harvard MUN.
On-campus she co-leaders a club called the forum.  The club's purpose is to promote conversation through an open forum for different views on social, political, and pop culture issues. Creating a platform where dialogue across the aisle can occur is a safe and peaceful environment. They aim to promote unity through conversation. Furthermore, she is the Founder of the Sigma Iota Roho honors society ORU Charter. As of the 2021-2022 academic year, she is a Peer Success Coach (PSC) for the ORU freshman floor. She also serves as one of the International Student Center Global ambassadors at school, helping them with their social media pages and event planning.