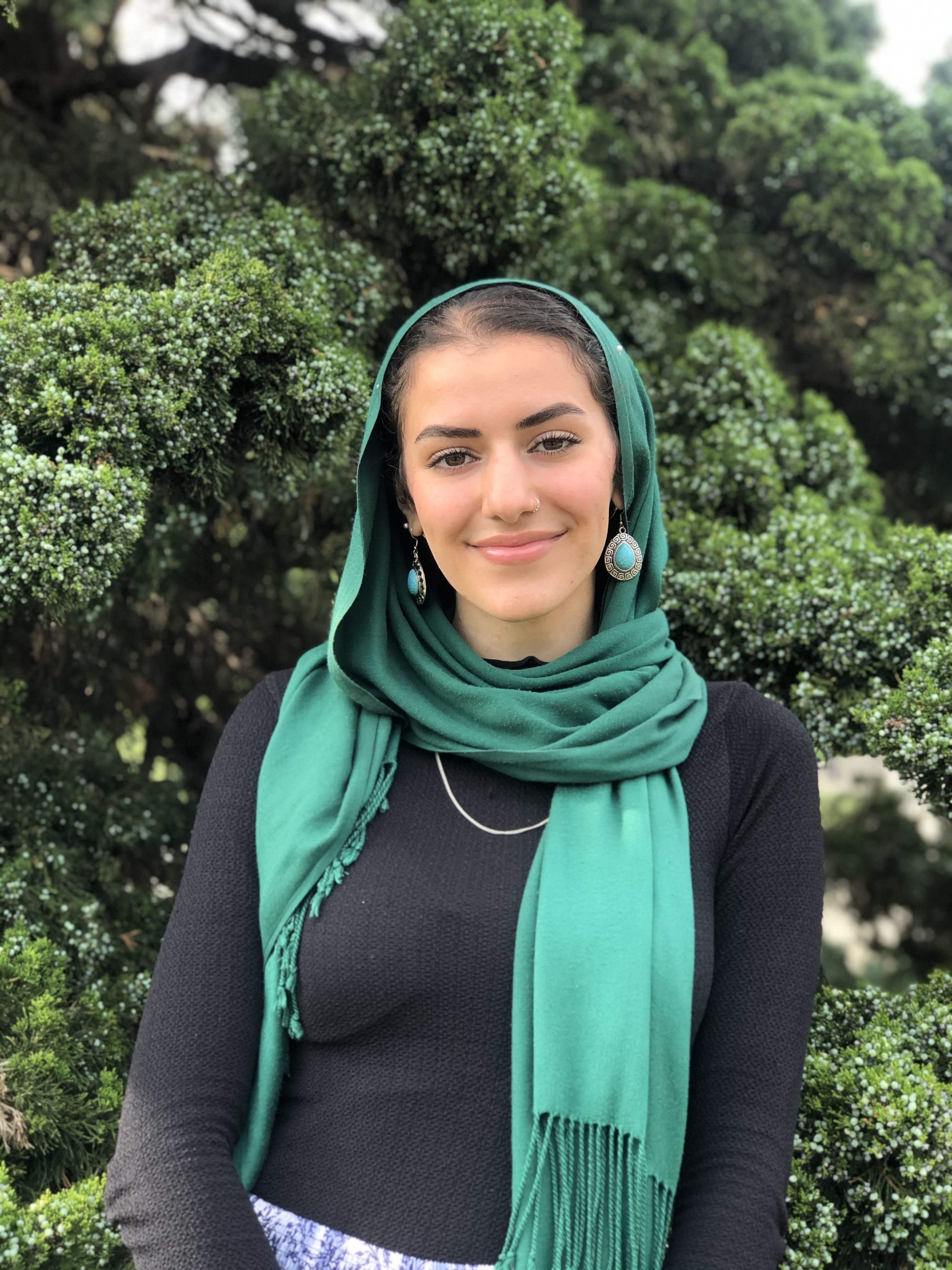 Noor Kahbi is a Tulsa native serving as our 2021 Summer Anytown Intern through the George Kaiser Family Foundation Summer Impact Program. Noor is OCCJ's first intern via the GKFF summer impact program, and we're so excited to have her! As an intern, she can assist with Anytown Leadership Institute by helping develop curriculum, assisting with logistics, and serving as a counselor. Noor is a first-generation immigrant and believes in creating accepting and diverse spaces that are inclusive to all, especially underserved communities.
In the fall, Noor will begin her third year at The University of Oklahoma, where she plans to major in Public & Nonprofit Administration on an accelerated track to achieve her master's degree. During her time at OU, Noor works with The Oklahoma Group, a pro bono student organization that provides consulting services to nonprofits in the greater Oklahoma area. Noor is excited to serve as a team leader in the fall and is also involved with the Henderson Diversity Scholars Program at OU.
Noor is a Booker T. Washington class of 19 alumna and was a member of Youth Philanthropy Initiative, where she helped create Teens on Board, a program that aims to cultivate youth involvement in Tulsa's philanthropic sector by pairing high school students with local nonprofits to serve on youth advisory boards. As a result, Noor helped create youth boards for Impact Tulsa, Tulsa Changemakers, and The Oklahoma Center for Community and Justice! Fun Fact: Noor served as the archery team captain in high school and traveled to Brazil as a 2018 US Youth Ambassador! Her passions include travel, language, cooking, music, cats, makeup, and fashion.
"I am extremely excited to have the opportunity to work on the 2021 Anytown leadership Institute as I was a former delegate in 2018. For me, Anytown was a permanently life-changing experience. The Anytown community is like no other; the environment created by counselors was open-minded, accepting, tolerant, and most importantly, loving. The wide range of social issues we discussed touched every delegate in the room and changed how we saw ourselves and one another. Anytown was a space where I connected with my peers on a deeper emotional level, and everyone grew comfortable wearing their identities on their sleeves. This high level of vulnerability allowed for strides of progress in self-acceptance and acceptance of others; I saw it in myself and my fellow delegates. Anytown was an experience that changed me for the better and sent me out into the world confident that I was capable of making the changes I wanted to see in society."