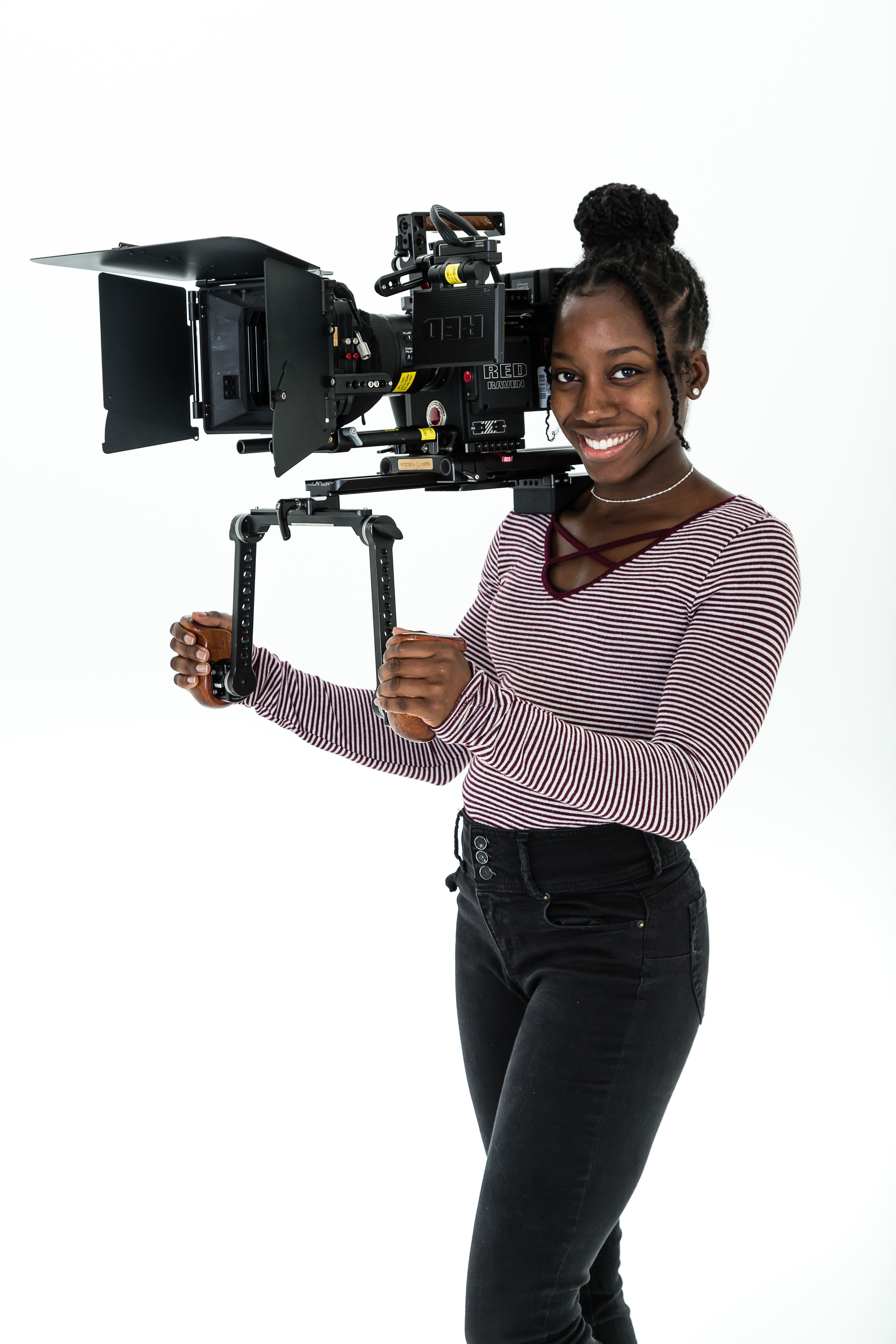 Hi, my name is Kayvon Stubbs. I was born and raised in Nassau, Bahamas. As a senior at Oral Roberts University in Tulsa, Oklahoma, I am pursuing a Bachelor of Fine Arts in Cinema/ Television/ and Digital Media. I have always had a passion for entertaining, whether it be telling stories to my family or recreating events or situations.
I simply enjoy making people feel through my stories. A huge part of Caribbean culture is storytelling, so my passion for entertaining is also rooted in the fact that I grew up listening to my grandmother and other people around me make the mundane seem so exciting. My passion for social justice and reform was sparked after losing my father in a hit and run accident at the age of 12.  When I moved to the United States, my passion grew as I was exposed to the struggles of minority and marginalized groups. When determining what career path I wanted to follow, I knew I wanted to be in a field where I could be a part of creating unity and justice. I believe that media is one of the most powerful means of promoting social reform.  As a writer, director, and or producer, I can create art that promotes justice and raise awareness of people's stories.
I am honored to be interning at the Oklahoma Center for Community and Justice, an organization dedicated to achieving respect and understanding through education and dialogue. OCCJ's school-based programs are most intriguing to me. I love that OCCJ aims to create understanding and respect in citizens at a young age.  I am very excited to be a part of programs such as Anytown Leadership Institute and the Youth Race and Leadership Forum, where students from diverse backgrounds have the opportunity to engage with one another and grow in awareness and understating.
Besides pursuing a degree in Cinema/ Television/and Digital Media, I am also a student-athlete. I run track and field, and it is one of my greatest passions. My events are the 100 meters and the 200 meters.  I hope to pursue a professional career in track and field and compete in the Olympics. Outside of media, social justice, and track and field, I also enjoy spending time with my family, going to the beach, and volunteering at my church. 
I look forward to joining the OCCJ family and being a part of something bigger than myself.