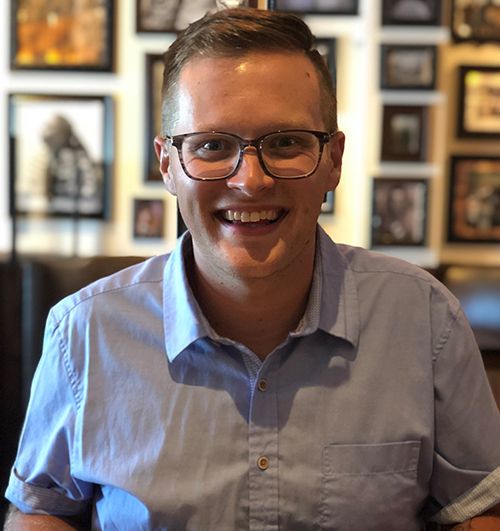 Thad Ernst is a proud Tulsan. Former director of High School ministries at FUMC Tulsa, Thad has a huge heart for people and for helping them reach their full potential. He is currently looking for a new opportunity in his career but he will keep running along.
In April, I decided I was going to start running more often. It was the peak of lockdown and I needed to get out of the house a few times a week to clear my head. When we hit May, I realized that I needed a goal to strive for. After thinking about it, I decided that I was going to run a half marathon.
I had run a half in 2015, and a full marathon in 2016, but after a move back to Tulsa in late 2016, I hadn't run very much.
After a couple of weeks into my training, I realized I needed I cause. Because I was going to be running through the summer to prep for a fall half marathon. If you know anything about the summer in Tulsa, you know that is hot and humid. It's not the most ideal of running conditions but if I was going to be in the best shape in October I needed something to run for outside of my time to push me to keep going.
After a week or two of searching and realizing that I have a huge heart for all people to be treated as people of equal worth, and one of my friends told me about OCCJ.
I began to look into OCCJ and realized this was exactly who I needed to be raising money for. I fell in love with the Different and the Same program. As the son of an early childhood educator and the husband of an early childhood educator, this struck me at the heart of who I am. Kids from a young age need to hear about racial equality and how their feelings play into that sphere.
I reached out and pitched this wild idea of running a half marathon for OCCJ. Luckily, they said yes.
We were supposed to go run in Delaware but unfortunately, that race was canceled. Now, weather pending, I hope to run mid-to-late October on the River Trails here in Tulsa.
Training when your race gets canceled is not always ideal. It's also not ideal when it's the peak of summer and you are slogging through miles and coming home drenched in sweat. But this half marathon is about something bigger than just me. It's for an organization that I just love and is doing the work for racial equity and social justice in my town. So I keep running 4-5 days a week because social justice and racial equity isn't just for some. It's for all.