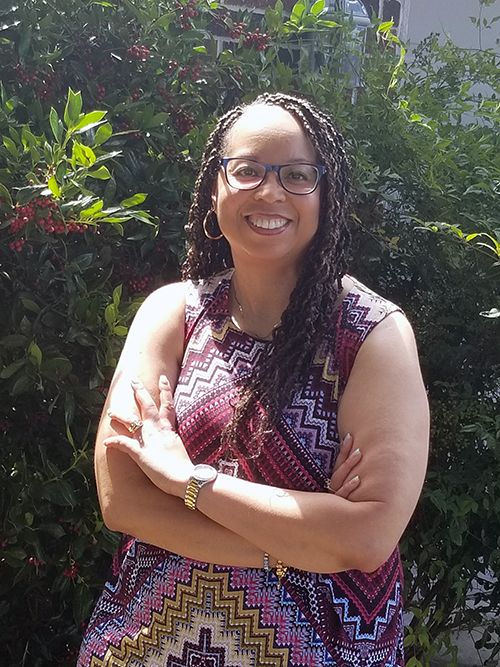 Ahead of the fall session of the Inclusive Leadership Institute, we're reconnecting with some of our alumni! Marcia Keesee was a member of the Fall 2018 ILI cohort. Marcia is a Licensed Professional Counselor and Registered Play Therapist. In addition to holding the position of VP- Organizational Development, Community Relations and Training for CREOKS Health Services, she is an adjunct professor at Tulsa Community College in the Human Services department. She and her husband, Dewan, will celebrate their 20th wedding anniversary in December of this year and we have a 17 -year- old son, Jayden.
Throughout my career I have had a significant amount of leadership training specifically in adaptive and transformational leadership models. I was intrigued about the philosophy as well as the methods of inclusive leadership and was genuinely excited to participate in the cohort. The timing of the cohort also corresponded with my changing roles at work. In the Spring of 2018, I was entrusted with ensuring our company's cultural competency. I knew I wanted the work to impact beyond cultural competency and extend into work that reflected the values of diversity, equity, and inclusion.
Participating in the ILI at that point in my career was very impactful as it gave a great foundation for learning how to elevate diversity and inclusion practices in the workplace in addition to providing practical takeaways for championing workplace inclusion. However, my greatest takeaway from ILI was how powerful Diversity Councils and Employee Resource Groups can be for an organization. Creating space specifically for giving employees a voice, a seat at the table and opportunities for education and advocacy are the true definitions of inclusion. As participants, we were given the opportunity to experience how the corporate world embraces the importance of formalized diversity, equity, and inclusion work.
Consequently, I learned how to make a business case for DEI work because we received real world examples of how companies in the Tulsa area have made significant culture shifts to ensure that their workplaces are diverse, equitable and inclusive. The lessons and skills that I acquired participating in The Inclusive Leadership Institute have been invaluable and I use many of them in my day to day work as I am currently developing a Diversity Council and Employee Resource Groups at CREOKS Health Services. I am grateful to the ILI for giving me a foundational vision to help move our corporate culture to the next level.