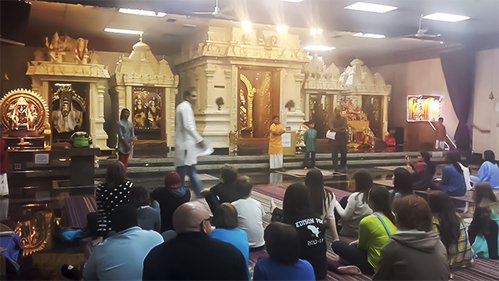 37th Annual Interfaith Tour
The Operation Understanding Interfaith Tour is scheduled for Sunday, May 3. Subscribe to our newsletter or follow us on social media for additional details on the tour.
The annual Interfaith Tour - "Operation Understanding" – is an opportunity for individuals to learn about and visit some of the different religious and faith communities here in Tulsa. As the tour visits faith communities, clergy and/or community leaders will answer questions. No proselytizing is allowed. We hope this experience will help the community understand, appreciate and respect differences in religion. Attendees are not expected to participate in any acts of worship but are asked to respectfully observe.
The annual Interfaith Tour of diverse houses of worship – "Operation Understanding" – is an effort to encourage interchange, interaction, and dialogue among individuals of varying faith traditions. The Tour, which is held on a Sunday afternoon in the fall each year, has been enormously popular and successful since its inception in 1981.