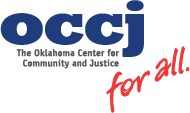 Daily Dialogue is an opportunity for you and your loved ones to have thought-provoking conversations that encourage respect and mutual learning.
We invite you to utilize these prompts as a springboard for lively dinner discussions or connecting over your favorite video conference platform. Here on the blog, OCCJ staff, board members and guest writers will explore the week's dialogue themes in-depth and share additional resources.
Daily Dialogue is also a chance for us to hear from you! Tell us about your conversations in the comment section on Facebook and Instagram, or send us an email at info@occjok.org.
For our first prompt, we would like you to describe what respect means to you. You can be creative in your response - draw it, act it out, or write a song.