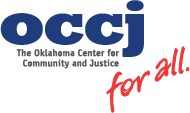 For over 60 years we have labored in our community with the singular mission of bringing individuals together to develop respect and understanding for all, especially those who have been disfranchised and marginalized. In our work, we have found human interactions create powerful experiences to help individuals overcome their biases and prejudices. During this challenging time, we are continuing to provide meaningful experiences by utilizing technology to provide those educational and eye-opening opportunities. Our priority continues to be the well-being of our program participants, volunteers and staff.
We are focusing on the following strategies to engage members of our community in our mission and work while practicing physical distancing:
Supporting our current and past program participants to continue their journey of becoming more inclusive
Providing educational resources to teachers and parents focusing on social-emotional learning and diversity and inclusion
Sharing national resources to professionals about advancing diversity, equity and inclusion work during this crisis
Creating engaging presentations, panels and virtual spaces for discussion about the impact of COVID-19 on disfranchised and marginalized communities
Collaborating with our partner organizations to maximize our impact
If we can support you, please do not hesitate to contact us at 918-583-1361 or info@occjok.org.
Moises Echeverria
President and CEO
Our Resource Roundup
Learning from Home
Working from Home 
Racism during COVID-19
Staff Picks for Reading while #StayingHome:
An American Marriage by Tayari Jones
Why I'm No Longer Talking to White People About Race by Reni Eddo-Lodge
The Color of Law: A Forgotten History of How Our Government Segregated America by Richard Rothstein
The Water Dancer by Ta-Nehisi Coates