Application
Applications for the Fall 2022 Inclusive Leadership Institute are now open! To apply for the Inclusive Leadership Institute, please complete the following steps:
1. Complete the application form below.
2. Email your resume, letter of recommendation and headshot to info@occjok.org by August 24 2022. 
Thank you for your interest in the Inclusive Leadership Institute!
Program Description & Requirements
Program Description
This leadership institute aims to develop Oklahoma professionals into inclusive leaders skilled with the knowledge and tools necessary to create inclusive workplaces and communities. This institute seeks applicants who are interested in becoming inclusive leaders and making a difference in the community and at work.
Requirements
Applicants must have at least two years of work experience in their current workplace or five years of previous professional work experience. 
Willing and able to self-reflect and work with others
Safety Considerations During COVID-19 
To ensure the safety of our cohort and staff, our Fall program will take place on the Zoom meeting platform. We are committed to nurturing an interactive virtual learning environment so that #ILIatHome is an enriching and meaningful experience.
Tuition, Payment, and Scholarships
Tuition for each participant of ILI is $600. Applicants may be sponsored by their employers, or with agreement from their employer, may sponsor themselves. If you are accepted into ILI, you and/or your employer will be invoiced accordingly. Invoices will be sent upon applicants being accepted to the program, and payment is due by October 20th.  
Scholarships are available to cover up to 50% of the program fee for eligible participants. Participants may request scholarship assistance when they apply for the institute. 
Apply Below!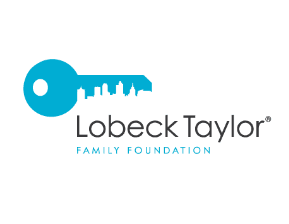 Application
Application