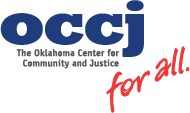 A conversation on how to nurture resilience despite adversity.
Panelists
Mary Waters-Bilbo, Ed.D., LPC
Associate Professor of Counseling and Psychology
Northeastern State University

Chan Hellman, PhD
Professor, Anne and Henry Zarrow School of Social Work
Director, Hope Research Center, The University of Oklahoma: Tulsa Campus

Krystal Reyes
Chief Resilience Officer
City of Tulsa 
Resources from Our Panelists 
From Mary Waters-Bilbo:
Malin, H. (2018). Teaching for Purpose:  Preparing Students for Lives of Meaning. Cambridge University Press - This book includes research about low income and minoritized students having larger purpose scores than other students.  Having a purpose can help undergird all the components of hope referenced by Dr. Hellman's research.

The Greater Good Science Center at the University of California at Berkeley - This center takes the findings of well-being and publishes these findings in an accessible way.  Embedded in this research, is a strengths-based lens. 
From Chan Hellman:
From Krystal Reyes: