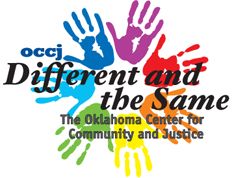 As parents and educators continue to navigate school, camp and activity closures due to COVID-19, we are excited to offer portions of our popular school-based program, Different and the Same on our website! We will release a video and activities on a regular basis. This is our final offering for our online Different and the Same series. Different and the Same is produced by Family Communications, Inc.
Themes: The pull between maintaining a strong cultural identity and assimilation. 
Key Concepts
Culture - The collection of characteristics shared by a group of people and encompassing the behavior, beliefs, values, language, art, and institutions that are passed on from generation to generation. Characteristics of a "cultural group." Cat-a-lion: "Jason, Lissa, and I go to a special school to learn all about our group - my dad says we're learning about our culture." 
Both - Existing simultaneously; different and the same, at the same time. Cat-a-lion: "...I'm different and the same. I'm part of my culture. But I'm like you guys, too. I can be both."
Belonging - Being a part of a group. Although the word occurs in the dialogue, in most instances it is implied. Ms. Ahenakew: "...But I loved being a part of my tribe. It made me feel like I was a part of something very special." 
Introductory Activities (optional)
Suggested materials: Pictures, Books, Paper, Pens, Markers
Talk with students about their favorite foods, music, dances, stories, and holidays. Help them investigate the cultural roots of some of their favorites and begin collecting examples of cultural items, such as pictures of foods, recordings of different music, books from different cultures, etc. Introduce the students to similar celebrations and holidays that exist across many cultures, such as harvest, winter, and spring festivals, and have them compare other celebrations with their own holiday celebrations. Encourage them to illustrate the various holidays in pictures or exhibits. 
Suggested Introductory Questions 
What is the first thing you think about when you hear the word "culture"? 
Prompt them, if answers aren't forthcoming, to include food, holidays, music, clothing, languages, stories, etc. 
In this video, "Proud to be me," we will learn about Cat-a-lion's culture, or as he calls it, his "group." Cat-a-lion enjoys being a part of his group with Jason and Lissa, but he has some difficulties because he is different from his other friends. What kinds of problems do you think Cat-a-lion might have?
What to look for in the video
As you learn about Cat-a-lion's culture in "Proud to Be Me" and hear his problems, notice how a math activity helps Cat-a-lion and his friends discover the meaning of being both "different and the same" and become interested in cultures. 
Follow-up Questions 
Why did Cat-a-lion feel hurt when he was teased about his medallion?
Have you ever been teased about something related to your culture?
What did you do?
Ms. Ahenakew said the kids who teased her didn't understand her culture. Why do you think they teased her?
Cat-a-lion said that wearing his medallion was a part of who he is, and Ms. Ahenakew said that being Cree was a part of who she is. 
What do you think they meant?
Is your culture part of who you are?
How did a math activity help Cat-a-lion and the others understand about differences and similarities in cultures? 
In what ways are the ball, box and can "different and the same"? 
How is Ms. Ahenakew different when she wears her Cree ceremonial dress? How is she the same?
All the puppets wanted to tell about their cultures. What would you like to tell or show others about your culture?
If your family has more than one culture (like Audrey), how would you describe your culture?
Are you just like everybody in your culture? If not, in what ways are you different?