OCCJ Staff
Sara Jane DelMonte: Director of Engagement
Moises Echeverria: President and CEO
Cara Golden: Program Coordinator
Shadi Nadri: Administrative Assistant
Aria Sanders: Tulsa Service Year Program Coordinator
Eileen Schaumleffle: Director of Operations and Development
Headshots courtesy of OCCJ Board Member Ace Cuervo. Visit his website here.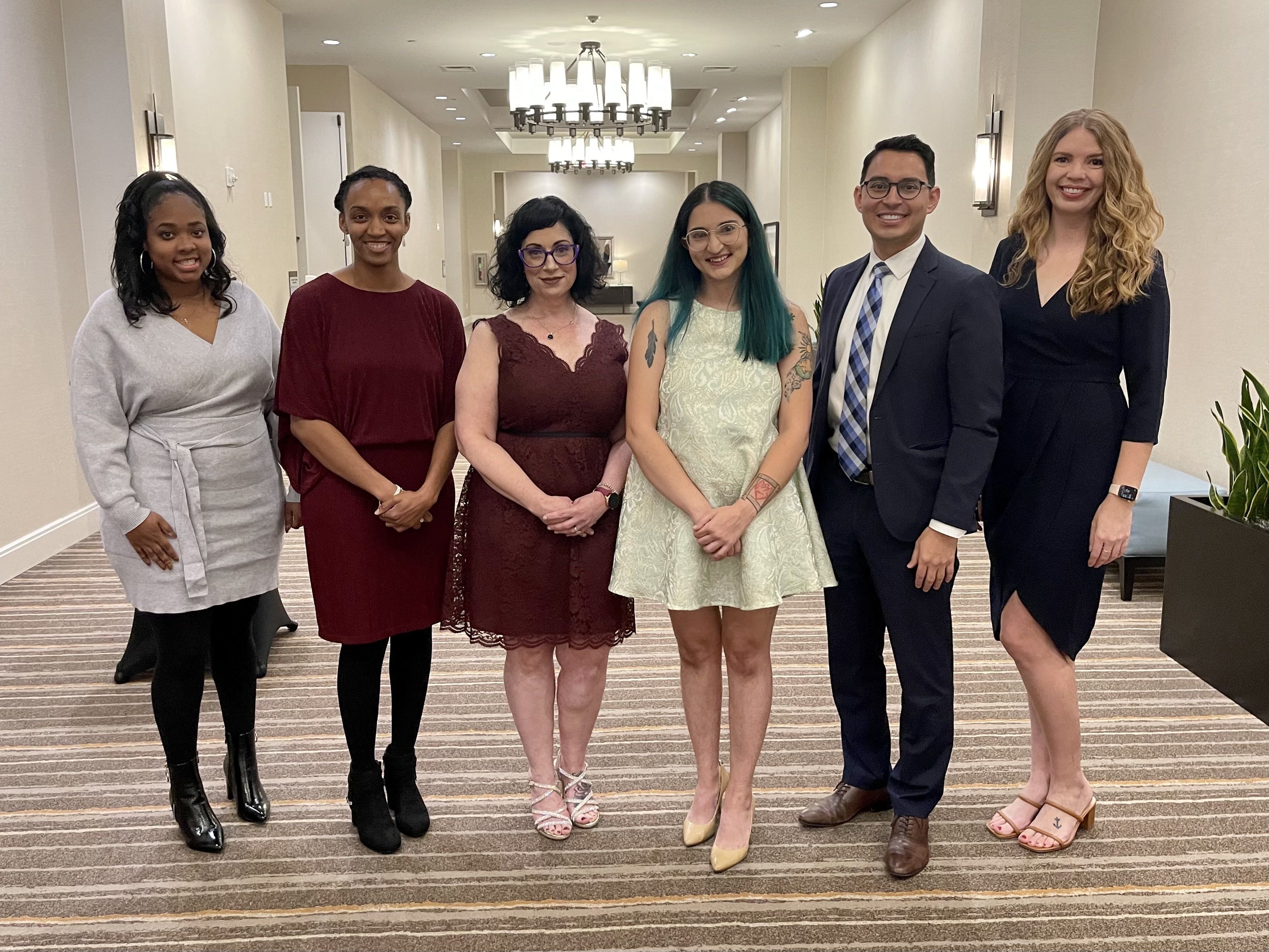 Sara Jane DelMonte
Director of Engagement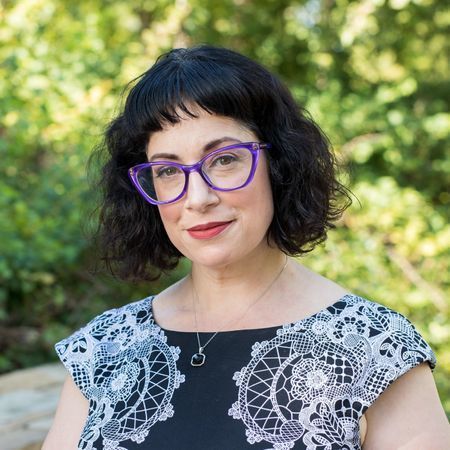 Photo courtesy of Sara Jane DelMonte
Sara Jane DelMonte is the Director of Engagement at the Oklahoma Center for Community and Justice, where she is responsible for the development, management, coordination, and implementation of all OCCJ regional initiatives for the central part of Oklahoma. Sara Jane believes communities are strengthened by supporting others to remove barriers and through building respectful relationships. She brings with her 20 years of experience in the nonprofit sector - merging creativity, integrity, and community-building in her personal leadership style.
Sara Jane most recently served as Director of Membership for the Oklahoma Center for Nonprofits. There she developed an organization-wide service delivery strategy to support recruitment, retention, and engagement efforts for Oklahoma nonprofits. She has been an integral employee at Sunbeam Family Services and NorthCare, supplying valuable community resources and care for their clients in the Oklahoma City area. Sara Jane also worked as the Community Development Specialist for Microsoft and bridged the relationship between many nonprofit organizations and the corporation, equipping them with educational opportunities and valuable volunteers to support local nonprofit events.
Sara Jane earned her Master's Degree in Family and Child Studies from the University of Central Oklahoma. She has a passion for supporting Oklahoma City's grass roots movement and is proud to call Oklahoma City her home. As reflected in her passion to serve, Sara Jane diligently gives her time to Buddha Mind Monastery. She and her spouse, David, unabashedly enjoy binge watching Star Wars movies and dining at local eateries.
Moises Echeverria
President and CEO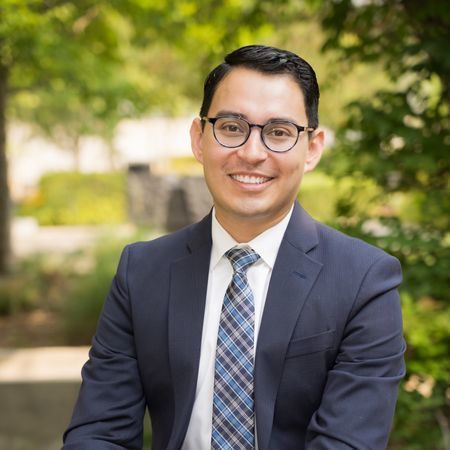 Moises Echeverria serves as President and CEO of the Oklahoma Center for Community and Justice, an organization dedicated to achieving respect and understanding for all people. He first became acquainted with OCCJ in 2002 as a program participant. He then served as a board member, volunteer and subsequently as staff.  
His passion for social justice, education, and giving back to the community is reflected in the service he has given to numerous organizations. He currently serves on the Tulsa City-County Library Commission as a Mayoral appointment. He also serves in the U.S. Commission on Civil Rights - Oklahoma Advisory Committee, Leadership Oklahoma Board, and Tulsa Public Schools Community Advisory Committee. Additionally, Echeverria is a trustee of the Commemoration Fund and a trustee of Phillips Theological Seminary.  
He has received multiple awards for his work in the community including the Russell Bennett Award by Tulsa Metropolitan Ministry, the Circle of Friends in Service Award by The Links Incorporated, Impacto Hispanic Young Professional of the Year Award by the Tulsa Hispanic Chamber of Commerce, and The Oklahoma Human Rights Award by the Oklahoma Human Rights Alliance. In 2018 Moises was recognized by Oklahoma Magazine as one of four Oklahomans of the Year.  
Echeverria completed a Bachelor of Science in Business Administration from Oklahoma State University and a master's in Human Relations from The University of Oklahoma. He is a graduate of Leadership Tulsa, Class 54 and Leadership Oklahoma Class 32.
Cara Golden
Program Coordinator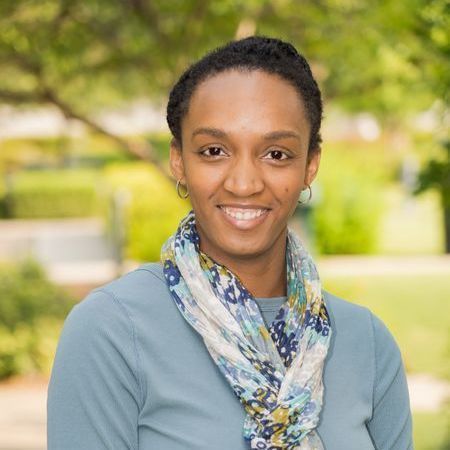 Cara Golden joined OCCJ as Program Coordinator in April 2021. She is passionate about engaging with community partners, youth, volunteers, and participants and driven by the urgent need to eradicate oppression and bigotry from society. Her eagerness to engage with local communities and broaden cultural awareness is reflected in the relationships she has built with the Native American community on the Wind River Indian Reservation in Wyoming.  
Cara comes to OCCJ with a background in anthropology, English as a Second Language education and nonprofit organizations. Prior to her current role, she served in communications at the Southern Poverty Law Center in Montgomery, Alabama.  
She is a student at the Center for Indigenous Studies. She received her bachelor's degree in Interdisciplinary Studies from Auburn University and is currently pursuing a master's in Intercultural Studies from Fuller Theological Seminary.  
Shadi Nadri
Administrative Assistant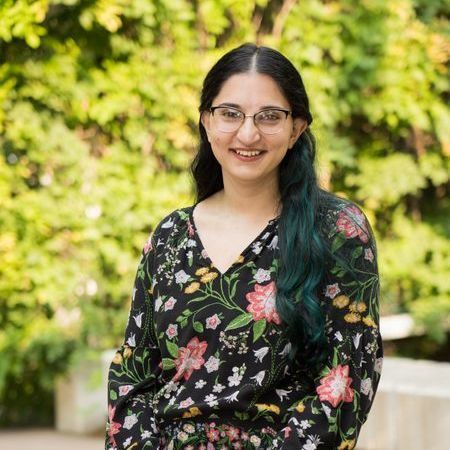 Shadi Nadri serves as Administrative Assistant at OCCJ. She is grateful that her home is in the middle of our country—the perspective it provides! It is a place teeming with voices ready to be heard. She learned to respect flyover country while working for Tulsa-based This Land Press, which aptly dubbed the region "the middle of somewhere." At OCCJ, she continues to be informed by this vantage point.  Her role at OCCJ allows her to support the team as we work to make Oklahoma a place free of bias, bigotry and racism, and hopefully a leader in the nation in this work.  
Shadi has experience in media and advertising, in both television and print. She also works as a freelance editor and fact-checker. Her passions include playing the piano, taking adult ballet classes, and spending quality time with friends. Shadi has a Bachelor of Arts in English Literature and French Language, with a minor in Linguistics.  
Eileen Schaumleffle
Director of Operations and Development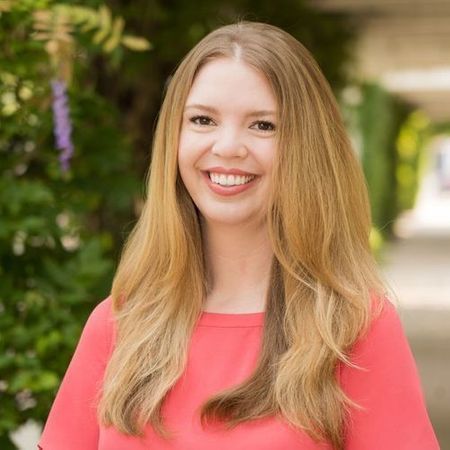 Oklahoma native Eileen Schaumleffle serves as the Operations and Development Director at OCCJ. She believes in creating lasting relationships, building community, and promoting respect and understanding between diverse populations. In her role, she has the opportunity to organize fundraising events, create scholarship opportunities, support OCCJ staff and board, write grants, and work with incredible donors, foundations, and individuals across Oklahoma. Eileen has a background in non-profit programs, public education, and language and culture education.  
She is a proud board member of Poetic Justice and the Association of Fundraising Professionals, graduate of Leadership Tulsa Class 62, member of President's Council and supernumerary with the Tulsa Opera, active member of Junior League of Tulsa, and member of Founders and the Barre Society of Tulsa Ballet.  
Eileen holds a Bachelor of Arts in Anthropology from The University of Oklahoma, a Master of Human Relations from The University of Oklahoma-Tulsa, and is pursuing a master's certificate in Entrepreneurship from Oklahoma State University.