Operation Understanding Youth Tour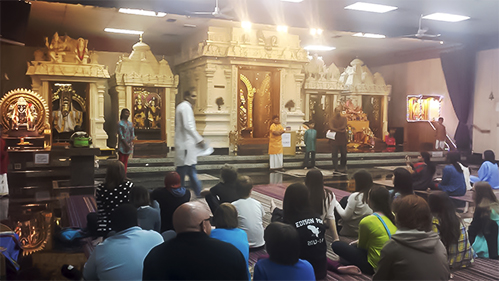 34TH Annual Youth Interfaith Tour:  November 20, 2016
Operation Understanding brings together middle school and high school students to afford them an opportunity to learn about some of the different religions in Tulsa. No proselytizing is allowed. As the group visits the houses of worship, the clergy will speak to them and answer questions. We hope this experience will help the students understand, appreciate and respect differences in religion. Attendees are not expected to participate in the worship, but are asked to respectfully observe.
This year we will visit Masjid Al-Salam, All Souls Unitarian Church and Congregation B'nai Emunah Please carpool and identify an adult leader for your group. We will provide maps and directions for each location. We look forward to you joining us for the 34TH Annual Interfaith Tour.
Each group is responsible for providing its own transportation. Buses and vans are encouraged.
Tour Stops
1:00 Registration, Welcome, & Introduction to Tour
Masjid Al-Salam Mosque*
4620 S Irvington Ave, Tulsa, OK 74135
1:30-2:15 Masjid Al-Salam Mosque*
2:30-3:15 All Souls Unitarian Church
2952 S Peoria Ave, Tulsa, OK 74114
3:45-4:30 Congregation B'nai Emunah
1719 S Owasso Ave, Tulsa, OK 74120
Reservations
This event is free but participants must register by November 18th.  Please contact our office if you have any questions, 918-583-1361, info@occjok.org. 
*Your cooperation is requested in dressing modestly at the Masjid Al-Salam Mosque. It is respectful for women to wear long pants or skirts and a head covering, such as a hat or headscarf. Men and women will enter the main sanctuary separately and will be seated on the floor. Participants will need to remove shoes at the Mosque.
The annual Youth Interfaith Tour of diverse houses of worship – "Operation Understanding" – is an effort to encourage interchange, interaction, and dialogue among individuals of varying faith traditions. The Tour, which is held on a Sunday afternoon in the fall each year, has been enormously popular and successful since its inception in 1981.