Operation Understanding Interfaith Tour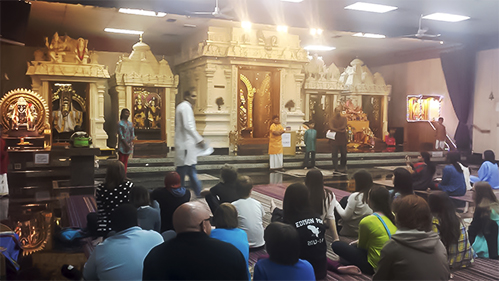 Operation Understanding brings together individuals from across Tulsa to offer an opportunity to learn about some of the different religions in Tulsa. No proselytizing is allowed. As the group visits the houses of worship, the clergy will speak to them and answer questions. We hope this experience will help the community understand, appreciate and respect differences in religion. Attendees are not expected to participate in the worship but are asked to respectfully observe.
The annual Interfaith Tour of diverse houses of worship – "Operation Understanding" – is an effort to encourage interchange, interaction, and dialogue among individuals of varying faith traditions. The Tour, which is held on a Sunday afternoon in the fall each year, has been enormously popular and successful since its inception in 1981.
36th Annual Interfaith Tour
The 36th Annual Interfaith Tour takes place on Sunday, November 18, 2018, from 1 p.m. to 4:30 p.m.
Tour Schedule:
1 p.m. – 1:30 p.m.
Check-In, Welcome & Introduction to Tour
Metropolitan Baptist Church
1228 W Apache St, Tulsa, OK 74127
1:30 p.m. – 2:15 p.m.
Metropolitan Baptist Church
2:30 p.m. – 3:15 p.m.
Temple Israel
2004 East 22nd Place, Tulsa, OK 74114
*A light snack will be served at Temple Israel
3:45 p.m. – 4:30 p.m.
Masjid Al-Salam Mosque**
4620 S Irvington Ave, Tulsa, OK 74135
**Your cooperation is requested in dressing modestly at the Majid Al-Slam mosque. It is considered respectful for women to wear long pants or skirts and a head covering, such as a hat or a headscarf. Participants need to remove their shoes at the mosque.
This event is free, but registration is required by November 16, 2018.
Participants are responsible for their own transportation, buses and vans are encouraged.