Camp Anytown, Oklahoma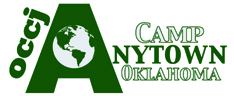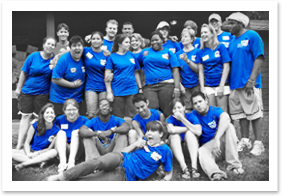 Camp Anytown, Oklahoma 2014 will take place on July 19 - July 25 at Dwight Mission Camp in Vian, OK. This program promotes self-esteem, good citizenship, and leadership in an atmosphere steeped in rich diversity. Incoming sophomores, juniors, and seniors from across Oklahoma are eligible to participate in this award-winning, human relations camp. The Anytown program ranks among the preeminent human relations experiences in Oklahoma.
It is often characterized as a "life-changing" opportunity by those who attend. This camp experience has made a difference in the lives of more than 800 teens since its inception in 1994. For additional information, contact the OCCJ office at 918-583-1361 or email info@occjok.org.
Online application for Camp Anytown 2014 is now closed