News & Publications
Upcoming Trialogue Events
Posted on 12/02/2014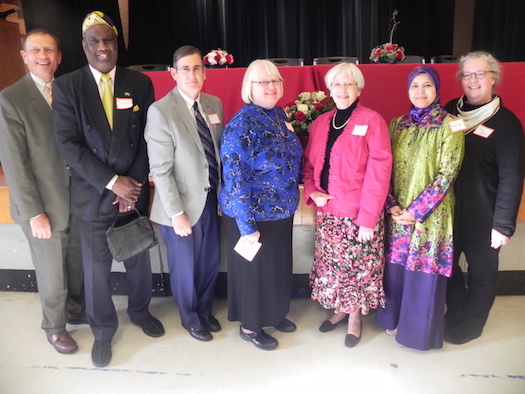 The previously-scheduled Operation: Understanding youth interfaith tour was cancelled last month due to weather, but OCCJ is pleased to offer additional upcoming events to promote awareness, education and understanding of various faiths and religions.
Teen Trialogue 2015 is set for 6:30 p.m. on Jan. 21, Jan. 28, Feb. 4 and Feb. 11. This series brings together groups from Christian, Jewish, Muslim and other faith traditions for discussions on life and religion. The program fosters a strengthening of each participant's faith, better understanding of other faiths, and cross-cultural and inter-religious friendships. For more information, click here.
The adult Interfaith Trialogue Series is set for 2 to 4 p.m. on Feb. 1, Feb. 8 and Feb. 15. The theme for 2015 is Race, Ethnicity, Religion, Culture: Searching for Compassion and brings together local religious experts and leaders to discuss the topic of race. For more than 30 years, OCCJ has brought together Tulsans of various faiths for this annual series. The series seeks to tackle tough issues in a way that helps us live together with our deepest differences. For additional info, click here.
Photo: local religious experts at the 2014 Interfaith Trialogue Series. Pictured, from left: Bill Crowell, Imam Arthur Farahkhan, Don Pittman, Sister Jane Comerford, Jean Jacobs, Priscilla Jaulston-Kader, Dr. Joli Jensen