News & Publications
Greetings of the Season
Posted on 12/02/2014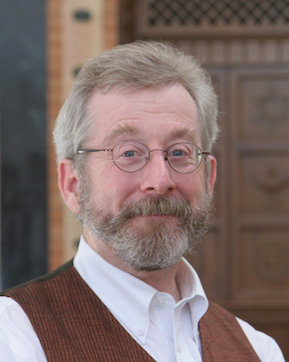 By: Rabbi Marc Boone Fitzerman
Multiculturalism in America is on an ascending arc. We know more about each other all the time, especially the gorgeous diversity of creation and the many different forms of culture and belief. I'm deeply curious about religious communities that were remote from the experience of my own parents and grandparents, and I'm grateful that others are curious about me.
All of this requires rules of engagement that express our openness and tender concern for the other, especially during the season just ahead. I'm one of those Jews who loves the lights of December, the general sense of celebration, the cozy pleasures of eating and drinking together. Christmas doesn't belong to me, but I value a kind of spillover gladness that matches my own experience of Chanukah. The rampant commercialism of both holidays unsettles me, but that's a cause for another day.
What I hope we can achieve with a little bit of thoughtfulness is a way of speaking that is universally respectful. Not everyone shares my view of the world. Not everyone behaves the same way I do. That doesn't mean that I am "at war" against Christmas, or that I have any negative feelings at all. It just means that everything we say to one another should reflect a radical, fundamental deference.
My personal practice is a simple set of rules. If I am absolutely certain that the person I'm addressing is a member in good standing of the Christmas community, I always say what I feel in my heart: "Have a lovely Christmas. I hope it brings you joy." When it comes to Jews, African-Americans who observe Kwanzaa, and Muslims (when Ramadan falls in December), I try to shape an analogous greeting, tied directly to the holiday they observe. Everyone is entitled to exactly the same courtesy: the faith-appropriate greeting that matches their community of belief. It's never difficult; we have plenty of language at hand, and all of us are well-equipped to observe such niceties.
But if I'm not sure about the identity of the person I'm greeting, I try to honor the full range of possibilities and still communicate warmth and caring. The idea here is not to project assumptions, pigeonhole others, or cause them consternation. I don't want the people I meet in December to experience my greeting as a moment of challenge, forcing them to wonder whether they belong or not. However deeply we feel the ties of tradition, a holiday greeting belongs to the world of social etiquette. It's designed to lower barriers, smooth relationships, and open doors to deeper encounters. It's what happens when two people meet in the street, not when they sit down to formal dialogue. Greetings should create feelings of ease, generosity, and flow. They should avoid triggering ruminations about status, hierarchy, and belonging.
In practical terms, that means neutral language, in keeping with the standards of OCCJ from the moment we began to think about these issues together: "Happy to see you, and have a wonderful season!" This doesn't represent a sacrifice, at least not for me. I don't believe that I am betraying Chanukah, or hiding my religious identity under a basket. Neither have I imposed a religious belief on the other. Language like this is a little bit like the discourse we hear at virtually all of our events: heartfelt, considerate, inclusive, and deferential. I am very grateful for this part of our organizational culture, which challenges all of us to find the right language. That means words that open a bright green space between us.
And I hope that we can project this culture outward. If we meet each other and I look familiar, please feel free to wish me a happy Chanukah. It will gladden my heart and endear me to you. I'll try to do something similar in return. And if you're not sure, please share your neutral best. A general greeting will be no less welcome, and I'll be grateful that you've stopped to say hello.