News & Publications
October: anti-bullying month
Posted on 10/02/2014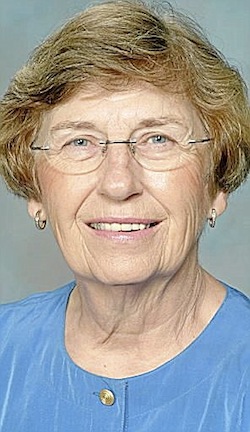 Guest contributor: Nancy McDonald, OCCJ board member
How many of us have heard the saying, "sticks and stones may break your bones, but words will never hurt you!" Really? We know that words do hurt and for many of us, stay with us all of our days. It is a strange phenomenon that we will forget all of the good things that are said but the negative words will stay with us for a very long, long time. An accepted definition of bullying means any overt act on a continuous basis by a student/employee or group of students/employees directed against another student/employee with the intent to ridicule, harass, humiliate or intimidate the other party. Bullying can take place in the classroom, in the hall, on the playground, on the bus, in the neighborhood, or in the workplace. It is usually based on real or perceived race, color, religion, national origin, marital status, sex, sexual orientation, gender identity and expression, disability, either physical or mental, or on the basis of association with others identified by these categories. It may be formal or informal, written or verbal, physical or cyberbullying. And it usually is a student/employee who has more power and intends to harm a person with less power. We know that the effects of bullying at an early age can persist long past childhood and adolescence into adulthood. The bully and the bullied will continue the behavior unless provided concrete strategies to assist them in overcoming the effects of such behavior. And so it behooves parents, churches, schools, non-profits and individuals to address bullying and reduce the consequences of such negative behavior.
Bullying and being bullied are acknowledged by the health community as problems for children such as suicide, depression, future violent behavior and poor mental health. Bullying and being bullied are acknowledged by teachers as barriers for learning, school attendance, dropping out of school, and isolation from peer interaction and social activities.
In accordance with the Oklahoma law (legislation that was passed in 2011,) all school districts must have policies that address intervention and prevention of student bullying as well as provide training to all teachers and administrators on appropriate strategies to help all children learn how hurtful bullying can be and to help students understand the ramifications of such mean spirited words and actions.
To that end, Oklahoma Center for Community and Justice provides programs as a resource to schools to assist teachers and students understand bullying and to put in place preventive measures. These programs have been evaluated as to their effectiveness and offered free to any school that is interested. I know they work. When I hear a young child say to another, " oh, you are stereotyping", I know they have participated in Different and the Same. When I hear a young student say, "those words are so hurtful, I feel……," I know they have participated in SOARS or Middletown and when I hear of young people thinking how they can make their school more inclusive, I know they have participated in Camp Anytown.
October is Anti-Bullying Month and let us, as citizens of our community, practice being kind to one another and to be good role models for all children. Let us STOP the bullying!